About the Neighbourhood
01
About an hour outside of Toronto rests a city that has long been recognized as a wonderful place for both families and businesses to make their home. Welcome to Brantford! For outdoor lovers, arts enthusiasts, athletes and more, Brantford provides entertainment and balance for every family out there. A city steeped in history and culture, Brantford is named after Captain Joseph Brant, an important Mohawk leader. The city has been home to a number of notable figures, such as Alexander Graham Bell, Shelly Niro and Wayne Gretzky.
In recent years, Brantford has made its way up Maclean's list of The Best Communities in Canada to buy real estate. Brantford is easily accessible by Highway 403, and is home to a number of top-tier schools and institutions. The economy in Brantford is strong, thanks to numerous manufacturing companies like the Ferrero Rocher family of brands, which includes Tic Tacs and Nutella, that call the city home.
Situated along the banks of the Grand River, Brantford offers picturesque green spaces and natural landscapes just moments away from a thriving downtown core. With a vast trail system and thriving conservation areas, Brantford's residents can hike, bike, golf, swim and fish to their heart's content. As the official Tournament Capital of Ontario, Brantford has some of the finest sports facilities for soccer, baseball, hockey and more.
Brantford is home to historical sites and cultural festivals such as the Brantford International Jazz Festival, and modern amenities like the Sanderson Centre for the Performing Arts are sure to keep your family entertained.
LIV Communities has a strong history of building new home communities like Brantview Heights and Nature's Grand in Brantford.
Shopping:
Brantford Farmer's Market
Lynden Park Mall
Brantford Commons
Fairview Crossing
Oakhill Marketplace
Brantford Artisan's Village
Schools:
Grand Erie District School Board,
Brant Haldimand Norfolk Catholic District School Board
Conseil Scolaire de District Catholique Centre-Sud.
Mohawk College
Nipissing University
Conestoga College
Six Nations Polytechnic
Laurier Brantford.
Parks, Trails and Outdoor Attractions:
Trans Canada Trail
Brantford Golf and Country Club
The Grand River
SC Johnson Trail
Brant Conservation Area
Waterworks Park
D'Aubigny Creek Wetlands
Mohawk Park
Recreation and Attractions:
Cafe Andreou
Fume Restobar
Juniper Dining Co
National Historic Site
Canadian Military Heritage Museum
Elements Casino
Wayne Gretzky Sports Centre
Steve Brown Sports Complex
Bell Homestead National Historic Site
Glenhyrst Art Gallery
Earl Haig Family Fun Park
Highways and Public Transportation:
Highway 403
Highway 24
Brantford Transit
GO Transit
Greyhound Canada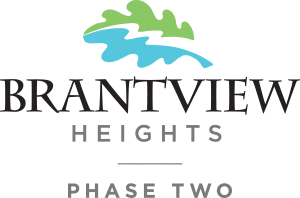 Brantview Heights
Brantford
Singles
Sold Out