About the Neighbourhood
01
In 1793, a small town called Ancaster was founded and would quickly become one of most important and influential communities in British Upper Canada. Very rapidly, Ancaster became Canada's largest industrial centre thanks to its proximity to trade routes and easily accessible water power. In 2001 it was amalgamated with Hamilton. As Canada's third oldest community, Ancaster has managed to maintain its heritage charm with the beautiful historical architecture sprinkled throughout the region and a variety of historical sites and events.
Located in Hamilton - the waterfall capital of the world - Ancaster is surrounded by beautiful natural landscapes. Home to over 100 waterfalls and a vast array of hiking trails and conservation lands, there is always a new place to explore with the family on the Niagara Escarpment. For the active family, Ancaster boasts a number of public arenas, recreation centres and parks, along with a number of family friendly events, as well as one of the oldest and most prestigious golf clubs in Canada.
Located along the Highway 403 corridor, Ancaster offers a number of commuting options for residents that make it easy to work in Hamilton, Grimsby, Burlington, Mississauga, Toronto, Brantford and more. Thanks to its easy access to surrounding cities and towns, an array of outdoor spaces and recreational facilities, and fantastic educational opportunities, Ancaster is ideal for young families as well as anyone looking to escape the city in favour of small-town life without losing access to modern amenities.
For a balance of scenic outdoor spaces and convenient city access, look no further than a beautiful new home in Ancaster. LIV Communities is introducing a new townhome community, Treescapes of Ancaster. Register now.
Shopping:
SmartCentres Ancaster
Harvard Square Mall
Meadowlands Power Centre
Westcliffe Mall
CF Lime Ridge
Mountain Shopping Plaza
University Plaza
Country Fair Plaza
Schools:
Hamilton-Wentworth District School Board
Hamilton-Wentworth Catholic District School Board
Hamilton District Christian High School
Brock University - Hamilton
Mohawk College
Redeemer University
McMaster University
Wilfred Laurier University - Brantford
Parks, Trails and Outdoor Attractions:
Tiffany Falls
Webster Falls
Albion Falls
Hamilton Golf and Country Club
James Smith Park
Iroquoia Heights Conservation Area
Chedoke Radial Recreational Trail
Recreation and Attractions:
Fieldcote Memorial Park and Museum
Ancaster Mill
Cavallo Nero
Sammy's Family Restaurant
Caniche French Bakery
Brassie Pub
Ancaster Heritage Days
Festival of Friends
Ancaster Fair
Ancaster Christmas Tree Lighting
Highways and Public Transportation:
Highway 403
QEW
Highway 6
Hamilton Transit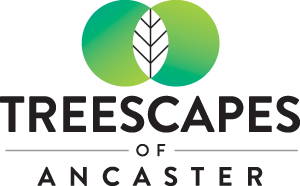 Treescapes
Ancaster
Townhomes
Sold Out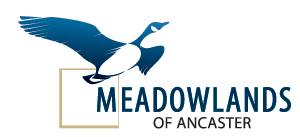 Meadowlands
Ancaster
Towns & Singles
Sold Out

Sapphire
Ancaster
Towns
Sold Out

Greenscapes of Ancaster
Ancaster
Townhomes
Sold Out